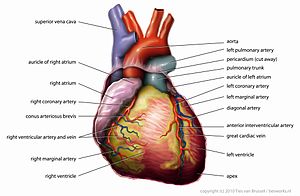 A three-year study by researchers at the University of Stirling has found that reflexology to the upper half of the left foot (the heart reflex point) had an effect on the hearts of healthy volunteers.
PhD researcher Jenny Jones, from the School of Nursing, Midwifery & Health, and Professor Steve Leslie, a cardiologist from the Cardiac Unit at Raigmore Hospital, carried out a study into the effects of reflexology in healthy volunteers and patients with cardiac disease.
Reflexologists believe that various reflex points on the feet 'map' to individual body organs and if these reflex points are massaged, the organ gets more blood. This claim has not been rigorously tested before making the Stirling study the first of its kind. The study specifically tested the upper left ball of the sole which is said to 'map' to the heart and compared this area to other areas of both feet.
The study found that Continue reading "Research study finds reflexology affects the hearts of non-cardiology patients"